Halloween is just around the corner, and when we think about Halloween, one of the first things that we think about is candy. Whether it's treats at school, Halloween parties, or trick-or-treating, the amount of sugar that kids eat at this time of the year can be a bit scary. 
Check out these healthy Halloween-themed treats that will get your kids into the Halloween spirit without going overboard on the sugar.  
Monster Apple Bites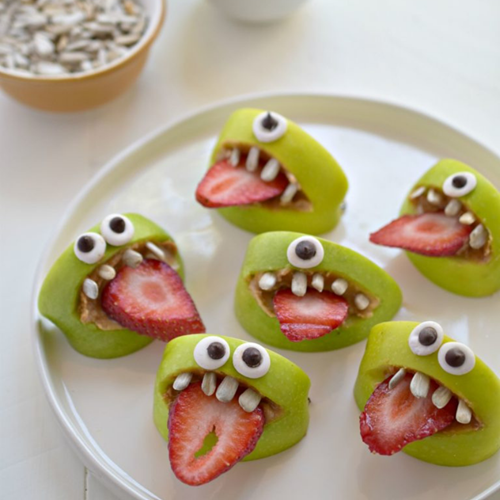 These green apple slices are decorated with strawberries, nut butter, and sunflower seeds for a spooky snack that will get your kids excited about eating fruit.
https://www.forkandbeans.com/2015/08/06/silly-apple-bites/
Candy Corn Popsicles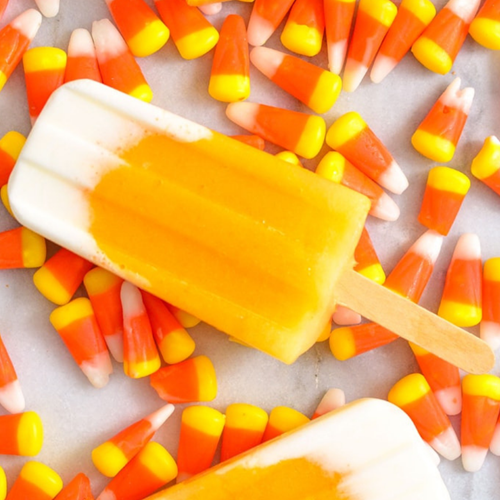 These orange and white popsicles are made with fresh fruit and yogurt and are a great alternative to sugary Halloween candies! 
https://www.courtneyssweets.com/candy-corn-ice-pops/
Halloween Banana Popsicles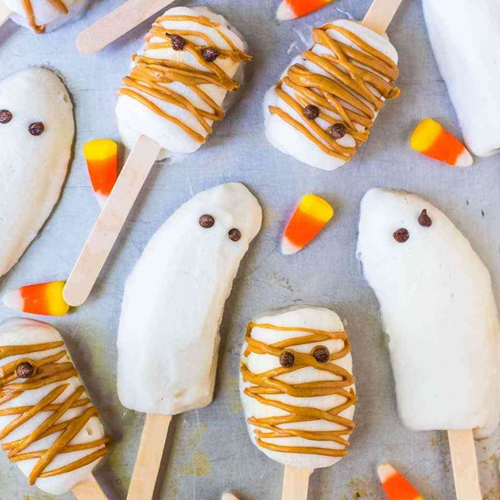 Frozen bananas coated in Greek yogurt and drizzled with peanut butter to resembled ghosts and mummies, a great way to get into the Halloween spirit!
https://www.wellplated.com/halloween-banana-popsicles/
Spider Bites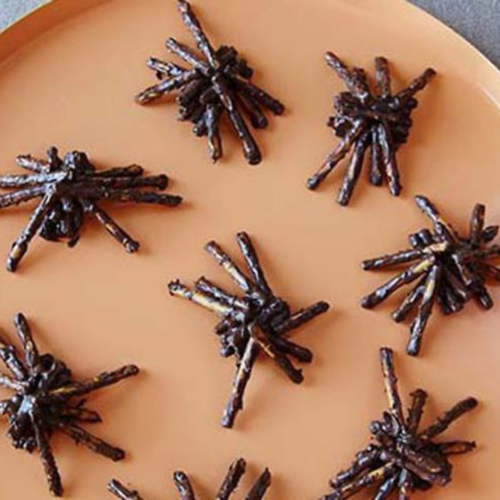 These creepy spider snacks are made with dark chocolate, peanut butter, and pretzel sticks and are the perfect snack to satisfy your child's chocolate cravings.
https://www.foodnetwork.com/recipes/sandra-lee/spider-bites-recipe-1926570
Sweet Potato Jack-o-Lanterns with Cinnamon Sugar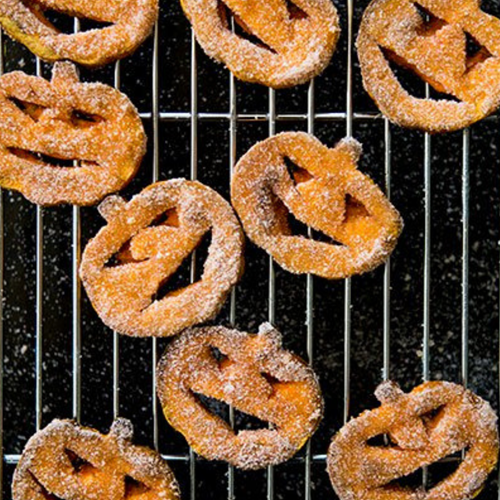 Sliced sweet potatoes are cut into Jack-o-Lantern shapes, baked, and coated with cinnamon sugar for a delicious Halloween snack that's loaded with nutrients.
https://www.simplyrecipes.com/recipes/sweet_potato_jack_o_lanterns_with_cinnamon_sugar/
Goblin Potion Halloween Smoothie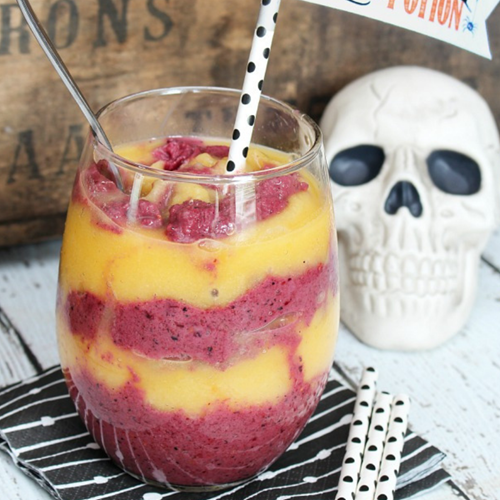 This smoothie is a fun way to incorporate fruit and vegetables like peaches, berries, spinach, and cauliflower into your kid's diet while keeping them in the Halloween spirit.
https://www.cleanandscentsible.com/goblin-potion/
Jack-o'-Lantern Oranges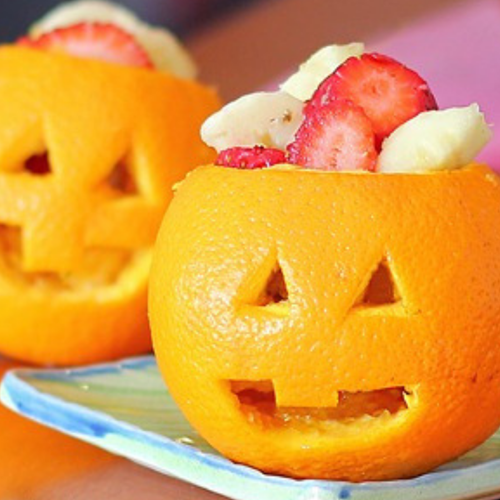 This Halloween take on a fruit salad is a festive snack to make with your kids.
https://www.tasteofhome.com/recipes/jack-o-lantern-oranges/
Halloween Popcorn Balls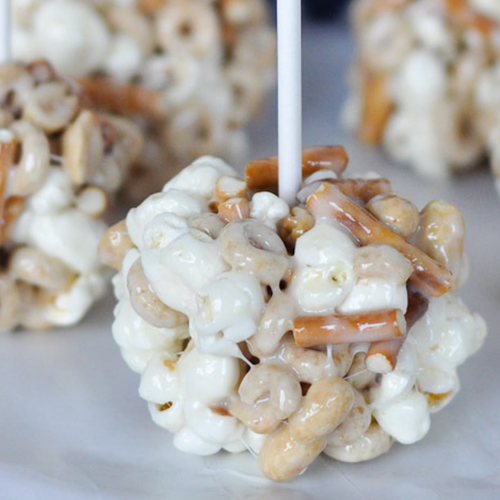 These treats are high in fiber and low in sugar. Change up the ingredients you mix in to make them festive at any time of the year.
http://www.nutritiouseats.com/popcorn-balls-perfect-for-a-halloween-celebration/
Witch Brooms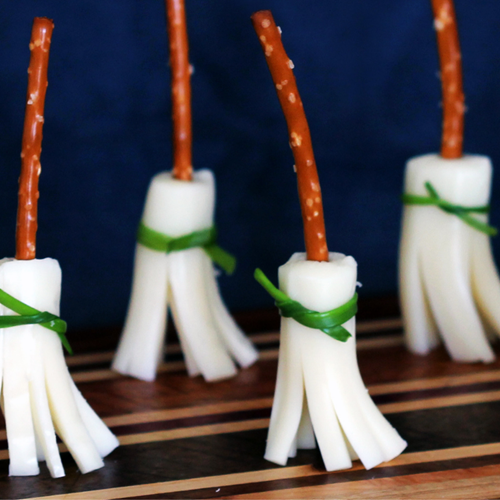 This twist on crackers and cheese is a fun way to transform a typical snack into a spooky treat.
Halloween party food does not have to be packed with sugar. These fun and healthy Halloween recipes are guaranteed to bring spooky fun to your next Halloween party! What will you make?