At the core of being mindful is the power of now. Mindfulness identifies the past and the future as irrelevant and understands how mindful living can truly only occur in the present.
The practice of mindfulness is becoming more popular in today's culture, though it originates from Buddhist meditation. More and more people are beginning to see the disconnect we all seem to have from the present moment, and ultimately from ourselves. Mindfulness practices serve to reconnect us to ourselves and everyone and everything in our surroundings.
Mindfulness will give you back the power to tune in to your feelings and control your reactions in different situations. Mindfulness is fundamentally a state of unjudgmental awareness – an awareness of your thoughts, physical sensations, and your surrounding environment.
Benefits of mindful living
Incorporating mindfulness practices into your daily routine has been proven to provide many benefits. Mindful living has been connected to lower blood pressure, less chronic pain, and can even lessen symptoms of gastrointestinal disease.
One of the main reasons that people start practicing mindfulness is for stress reduction. Mindful living puts you in a state where you are less reactive to adverse events, and more unjudgmental and acceptant instead. Even just a few minutes of a mindfulness practice per day is enough to reduce stress and increase happiness.
Another key benefit is the benefit that mindfulness has on mental health. Mindfulness is commonly used by psychotherapists to treat depression, substance abuse, anxiety, and eating disorders. Further, mindfulness contributes to a healthier mind and body by improving sleep quality and quantity.
If this isn't enough benefits, mindfulness also improves self-acceptance, weight loss, patience, and creativity. It can even increase the grey matter in your brain!
Here's how you can incorporate this beneficial mindfulness into an already full life.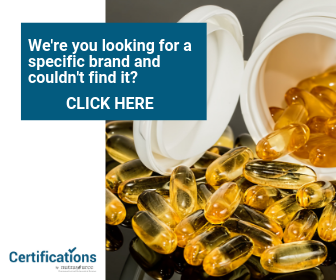 Simple ways to practice mindfulness every day
Mindfulness practices all aim to achieve a state of focused relaxation in which you can observe and process your thoughts without judgment. No matter where you are or what you are doing, there is always an opportunity to be mindful.
1.    Meditation
The most basic mindfulness practice is meditation. Meditation is where you put aside a certain amount of time to sit comfortably and to observe your breathing, your thoughts, and your physical sensations.
You can practice meditation for any amount of time, from 5 minutes to 1 hour. It is recommended, however, to start small and slowly increase the amount of time that you are meditating. Thankfully there are many helpful meditation apps to get you started, such as Calm and Oak.
2.    During routine activities
You may be surprised to know that some of the most effective ways to be mindful are by being present during dull routine tasks. For example, you can bring your awareness into the task of brushing your teeth or doing the dishes.
Throughout the day, pay more attention to the sights, smells, and feelings you experience. All that is required is to lovingly observe each experience and the emotions that stem from each experience.
Today's culture praises the ability to multitask. Instead, try and bring yourself back to one intentional task at a time.
3.    While eating
One great way to try this is by giving eating experiences your full attention. Instead of working or watching TV while eating, try just sitting with yourself and focusing on the way the food makes you feel. In doing this, you become more able to identify your food preferences, as well as your hunger and fullness cues.
4.    While you wait
Another way to practice mindfulness in your daily life is to practice while you wait. Whether waiting in traffic or the grocery store line, practice focusing on your breath and bringing your attention to easing the tension you may find throughout your body.
The key is to focus on the regularity of your breath, and let everything else around you be.
Choosing a mindfulness prompt
It can be easy to forget being mindful in such a busy world. To remind you to be mindful, choose a prompt that you encounter multiple times daily.
Every time you see or hear your designated prompt remind yourself to bring your attention back to your breath and how you are physically feeling then. This effectively takes you out of the reactive state that many people commonly find themselves in.
In the end, mindfulness takes practice to experience its full effects. Don't put pressure on yourself to reach a specific mindfulness goal, instead enjoy the process. Mindful living is not an end goal; it is a lifestyle that will help you be your best self each day.